Arihant Air Services offers admission to fast growing and luxurious Aviation course in India for Licence program, Graduation, Diploma certificate. AAS grooms a candidate so that he/ she can develop the required interest and be able to choose a better prospective career in Engineering, Piloting, aircraft maintenance, Aviation Hospitality, Aviation Management, Air Hostess etc.
The Aircraft engineers are specifically trained at Govt approved Basic Maintenance Training Organisation, called as BMTO's. These are approved by Director General of Civil Aviation, Ministry of Civil Aviation, Govt Of India, New Delhi. The aviation industry always egger to hire skilled man-power.
These AME's are basically responsible for checking all aspects of aircraft, parts, fuel, Design, Layout, Assembly, structural and Non-structural Joints, Maintenance, Inspections, Audits, Functional Testing, Defect rectification, Trouble shootings, Damage Repair and time to time Modifications on aircraft design / layout/ parts/ maintenance techniques as suggested by manufacturer's. After due maintenance and testing followed up Log book entries, these AME's are responsible for certifying the fitness of aircraft and components before all schedule or Non-schedule flights.
The way aviation sector is becoming one of the growing sectors, the jobs in this sector are also increasing rapidly. Aircraft Engineer can build their career worldwide. They are one of the highest-paid professionals and spends a luxurious life. The salary package in aviation offered to Aircraft Engineer is very high.
This aircraft fitness certificate called as "Certificate of release to service" shall be signed by duly trained AME and be accepted by Pilot as per Govt Rules. A copy of this certificate is also carried on –board as a part of aircraft technical document on each flight.
The aviation industry requires a large number of airport management staff to manage various activities of the airport like air traffic control, providing information & assisting passengers, confirming reservation.
The courses offered by Arihant Air Services are in following trades:
| | |
| --- | --- |
| Courses | Stream |
| Aircraft Maintenance Engineering- Airplane & Turbine Engine | B1.1 & A1 |
| Aircraft Maintenance Engineering – Airplane & Piston Engine | B1.2 & A2 |
| Helicopter Maintenance Engineering – Airplane & Turbine Engine | B1.3 & A3 |
| Helicopter Maintenance Engineering – Airplane & Piston Engine | B1.4 & A4 |
| Avionic Engineer | B2 |
| Integrated AME + B. Sc. (Aviation) |   |
| Integrated B. Sc. (AME) |   |
| Integrated B. Tech (Aeronautical) |   |
The eligibility criteria for the mentioned aviation courses are:
The candidate must be able to produce the following:
| | |
| --- | --- |
| Pass Marksheet of 10th | Required at application |
| Pass mark sheet of 10+2 (PCM) or 3-year diploma | Required at application / Admission |
| Photograph in white background | Required at application |
| Copy of birth certificate or Aadhar card | Required at application |
| Medicate certificate on prescribed format | Required at admission |
The loan to all aviation courses is available from all leading banking systems. The quick list of banks and their application form links are as attached :
AAS' Training Partner / Universities
Industrial Training Partner
Our institutions provide training in the following organizations: –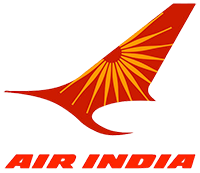 Air India Engineering Services Ltd.Air India Engineering Service Pvt. Ltd. is the government-owned enterprise, and handles a fleet of Boeing and Airbus aircraft.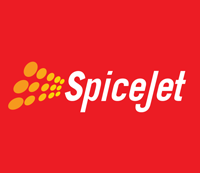 Spicejet Limited HAL is a major Aviation market company with large percentage of passenger services due to its low cost operation services.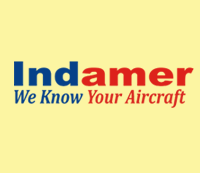 Indamer Aviation Pvt. Ltd.Indamer Aviation Pvt. Ltd. is one of the leading Corporate and Business Aviation organizations in India. It provide a big platform to aviation job seekers by giving then a chance on variety of airplane and helicopters.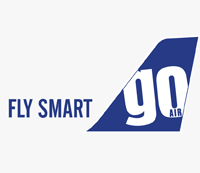 Go Air Go Air is owned by the Indian business conglomerate Wadia Group. In October 2017, Go Air was the fifth largest airline in India.
Placement / Career Opportunities for Aircraft Engineer
The Aviation sector in India currently contributes $72 bn to GDP.
India has 464 airports and airstrips, of which 125 airports are owned by Airport Authority of India (AAI). These 125 AAI airports manage close to 78% of domestic passenger traffic and 22% of international passenger traffic.
Passenger traffic in India stood at 316.51 mn during April 2018 – Feb 2019. Out of which domestic passenger traffic stood at 252.92 mn while international traffic stood at 63.59 mn. The aircraft movement, passenger traffic and freight traffic increased by 4.9%, 4.5% and 3.1% respectively in February 2019 viz-a-viz February 2018, across all Indian airports taken together.
However, the share of international cargo traffic is much higher at 68.5% in comparison with 31.5% of domestic cargo traffic.
Maintenance, Repair & Overhaul (MRO) industry is expected to grow to $1.2 bn by 2020 from $950 mn currently.
Here are the following places where the student can build a career such as:-
1) Top Recruiting Airlines (Domestic)
2) Top Recruiting Airlines (International)
3) Top Recruiting Aircraft Manufacturing Companies
4) Top Recruiting MRO Organizations
5) Top Recruiting Research Organizations